While we designed Riku, we made sure to have a consumer first mindset to help you plan, shop, prepare, cook and enjoy healthy meals at home.
Tap. Load. Eat.
3 Simple steps to a perfect meal.
Select Recipe
Choose your favourite recipe from
over 500 recipes either from the mobile app or on the device.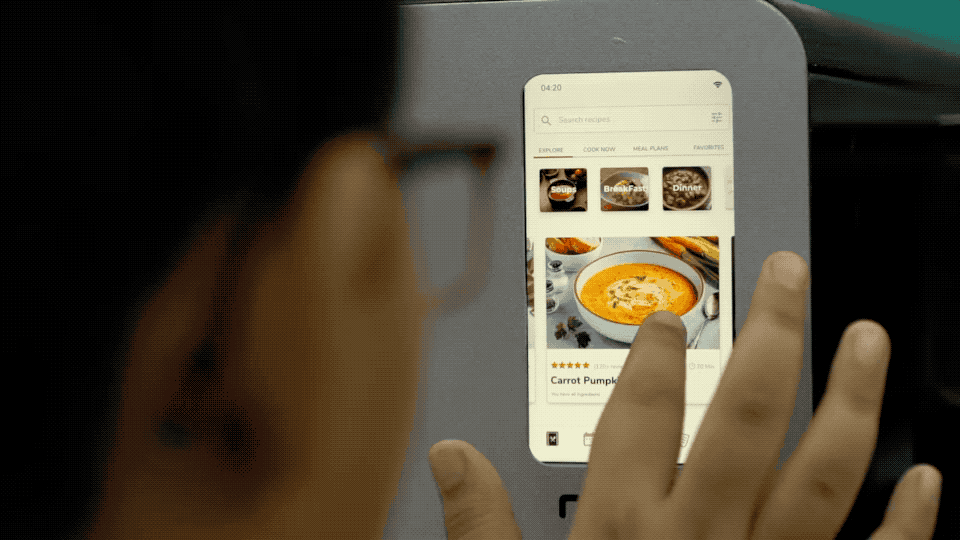 Prep & Load Ingredients
Follow the instructions to prepare and load the ingredients in to their respective slots.
Let Riku Cook
Start cooking right away or schedule to start at pre-defined time at the atp of a button. Riku will do the cooking for you and notifies when its done. You can also remotely start the cooking process from the app.
Eliminate the guess work out of cooking
Enhanced with Artificial Intelligence & powered packed with multitude of sensors, Riku learns your taste preferences to cook restaurant quality meals every single time, all at the touch of a button.
Over 10 sensors accurately measure various parameters in realtime.
Algorithms that adapt the recipes to your preferred taste preferences.
High precision motor control to ensure smooth and precise movements.
Machine learning algorithms that learn to cook better with every recipe cooked.
Live feed & control via mobile app to keep you informed at all times.
Riku constantly updates itself to keep itself secure and up-to date.
Perfect taste, every single time.
Launching Soon On
Sign up now for 23% off retail price + a free surprise gift!
By signing up, you will also receive the latest updates and news about the campaign.